Summer Offers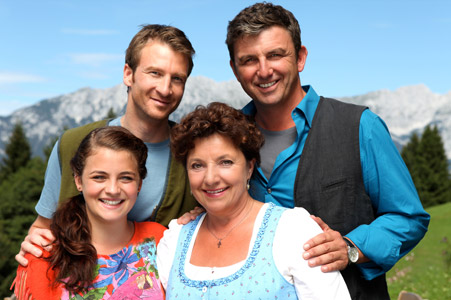 Mountain doctor week for families
30th May – 6th June 2015
The "Bergdoktor" and the Wilder Kaiser simply belong together. The TV-series about the alpine doctor has been filmed in the region since 2008 and Ellmau and Going are officially called the "Bergdoktor villages". The mountain doctor season opens with the mountain doctor week for families. Immerse yourself in the TV series by enjoying a program based around the mountain doctor. We also arranged a special program of other activities for the whole family to enjoy.
Program for Mountain doctor week for families>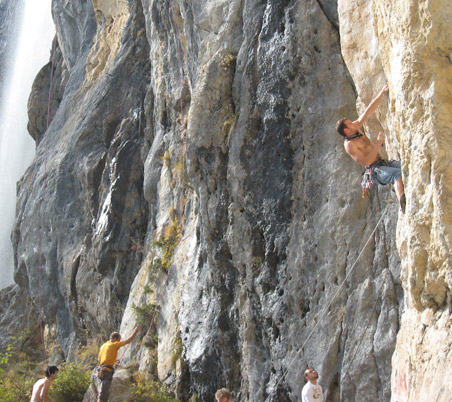 Mountain Sport Week
21st – 28th June 2015
The region Wilder Kaiser invites you to the 'mountain sport week' from the 21st to 28th June 2015. We offer a variety of mountain sports for you to try or enjoy with local professionals. All activities are free of charge. Under the instruction of qualified mountain, climbing and biking guides you can select a program that suits you. Choose from a variety of sporting activities, from sport climbing and mountainbiking to river rafting and canyoning.
The prelude to the mountain sport week (on the evening of the 21st of June 2015) is the spectacular annual 'fire burning festival' around the Wilder Kaiser!
Mountain doctor week in autumn
5th – 12th September 2015
After a warm welcome in the Ellmauer Alm this special week provides a "vacation week in the film". Immerse yourself in the TV series by enjoying a program of activities based around the mountain doctor. The highlight of which is the 'fan day' where you will have the chance to meet Hans Sigl and the stars of the mountain doctor TV series in person.
Program for the Mountain doctor week in autumn >
Alpenländischer Musikherbst
23. – 26. September 2015
30. Sept. – 03. Oktober 2015
Seit Jahren ist der Alpenländische Musikherbst in Ellmau, einem der schönsten Tiroler Bergdörfer vor der imposanten Kulisse des Wilden Kaisers, ein muss für alle Freunde der volkstümlichen Musik. Das bekannteste Volksmusikfest im Alpenraum mit den absoluten Stars der Volksmusik, einer perfekten Organisation und einem abwechslungsreichen Nebenprogramm hat schon Tausende Gäste begeistert.
Mit den Stars: Hansi Hintersee, Semino Rossi, die Amigos, Marc Pircher, Belsy und Florian, Sigrid und Marina, Oesch's die Dritten und die Zillertaler.